On View: November 1, 2002 – November 29, 2002
Friday, November 1, 2002 from 6:30 pm – 9:00 pm
Noted artist and printmaker Linda Schwarz visited the Highpoint professional printshop for two weeks in February 2002 to work with Master Printer Cole Rogers on a new print project. Born and raised in Germany, Schwarz studied sculpture and visual arts in Stuttgart and Berlin. In 1990, she was awarded a fellowship in studio art at the University of Minnesota, Minneapolis, where she worked with the well-known artist and longtime faculty member Karl Bethke. It was during this time that she discovered her enthusiasm and talent for the art of printmaking. Since then, she has worked both in Germany and the United States, producing prints at various fine art presses, including the renowned Universal Limited Art Editions in West Islip, New York and most recently at the Wildwood Press in Saint Louis, Missouri. In addition to her activities as a professional artist, Schwarz has taught graphic art at the Freie Kunstschule Berlin and the Hochschule der Bildenden Künste Saar in Saarbrücken, Germany. She has also lectured on printmaking in Chicago, Boston, Saint Louis, Minneapolis, and Salzburg, Austria.
Schwarz's prints are visually, conceptually, and technically complex. Appropriation and the alteration of existing imagery lies at the heart of much of her graphic work. She commonly uses text fragments, musical scores, or other historically based documents as a starting point for her work. She then applies an intricate process of repeated alteration and overprinting of images (often printing on both sides of the paper) to fashion richly textured and highly detailed visual amalgams in which form and content become closely linked. Along the way, historical references are made her own, culminating in unique and compelling personal expressions. Schwarz uses various print processes in her work, ranging from such traditional techniques as woodcut, etching, and chine collé to modern innovations that include Xerox transfers, viscosity printing, and acrylic glazes. Her editioned work is commonly printed on handmade paper and sometimes features handpainted additions in tempera, ink, or varnish.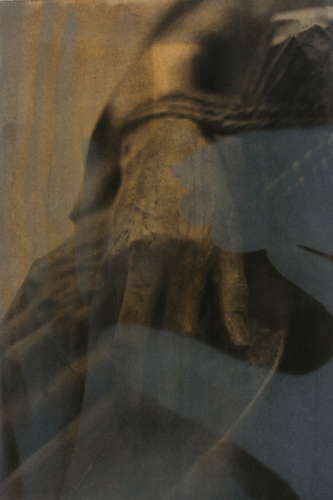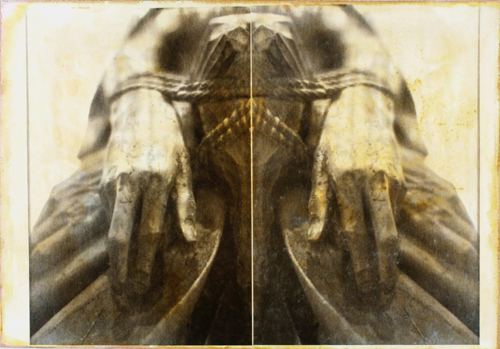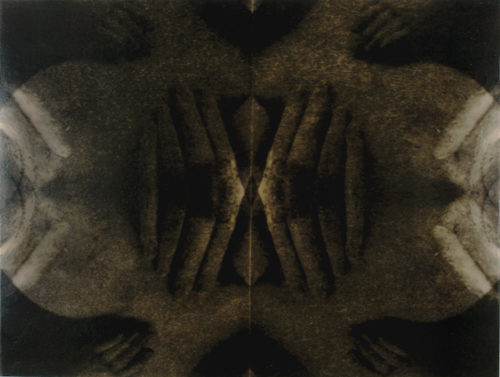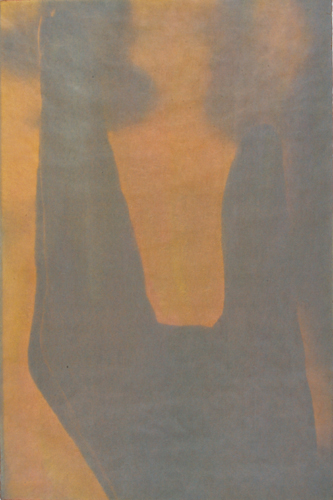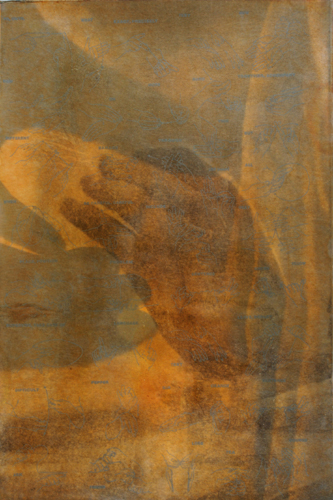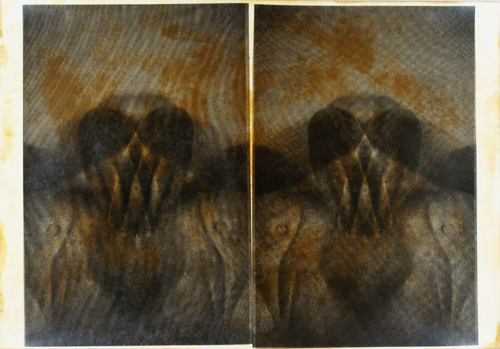 Recent projects have focused on Germany's rich literary and musical history, drawing on sources that include the handwritten scores of classical composer Johann Sebastian Bach and the manuscripts of the great German lyric poet Friedrich Hölderlin. More recently, Schwarz has integrated images from contemporary popular culture into her work, including a witty series of prints based on such iconic American candy products as fruit-flavored Life Savers and Hershey's chocolate Kisses. Although much of her work is of moderate scale, Schwarz has produced a number of larger prints, some measuring over six feet in height. Her print editions are usually small in number and vary considerably from one impression to another, attesting to her love of experimentation and the role of "happy accidents" in the printmaking process.
Schwarz has shown her work in numerous gallery and museum exhibitions in Europe and America. She is currently represented in the United States by Richard Reed Armstrong Fine Art, Chicago. In addition, her graphic work can be found in many public and private collections, including the State Museums of Berlin; Staatsgalerie Stuttgart; the Neuer Berliner Kunstverein; the Museum of Fine Arts, Boston; the Busch-Reisinger Museum, Cambridge, Massachusetts; the New York Public Library; the Milwaukee Art Museum; the Steinberg Museum, Saint Louis; and the Minneapolis Institute of Arts.
More information on Schwarz is available on her Artist page.